Six Reasons Why Chromebooks Are a Bad Idea
Not everyone thinks Google's attempt to reinvent the computer will work.
When it took the wraps off its stripped down, nothing-but-the-browser Chromebooks this week Google was attempting its own iPad moment. The web-only laptops fundamentally reinvent what computers are, said Google's VP leading the project, Sundar Pichai. Unsurprisingly, a lot of people are skeptical. Here's a run down of reasons the tech press came up with that Chromebooks are a bad idea. It's worth remembering that the iPad similarly met with a barrage of criticism and did change how we think about computers. But will Google's idea tread the same path?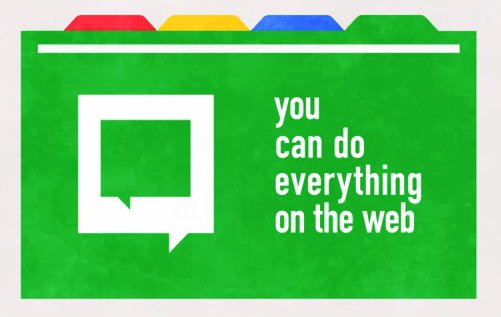 The millions of existing iPhone, iPad and iPod owners cannot use the Chromebook with those devices. That is one task the Chromebook can't perform, and it is unlikely it ever will. Google will be looking at convincing Apple product owners that they need to switch, or forget the Chromebook. That is a huge unreachable market for a brand new product.
At the launch Google showed how a Chromebook can handle files from a digital camera. But without Apple's iTunes, iPod and iPhones are off the menu.
Will people want to pay as much for such a light client device as they do for a fully loaded notebook running a traditional OS like Microsoft Windows? The Chromebook Series 5 is powered by a 1.66GHz dual-core Intel Atom N570 processor, and has a 16GB mSATA solid-state drive and 2GB of RAM. Those are netbook parts in a machine that's priced at the level of low-end notebooks.
"As the recent Amazon Web Services outage demonstrated, cloud services can fail and customers can lose data."
"With Cloud centric OS'es, the race will be towards stealing access credentials, after which, it's game over. Who needs to steal banking accounts, when you have Google Checkout? Or, who needs to monitor passwords, when they're all nicely stored into the Google Dashboard?…Earlier today, I got asked by a friend- 'How is Chrome OS from a security point of view, better or worse?' I answered, 'It's better, but much worse.'"
"Google's last foray into hardware with its Nexus cell phone was a disaster primarily because it had no customer support in place. I saw some of the messages from customers on Google's boards howling with frustration because they couldn't get answers for some of their problems. And that's Google's culture: automate every process."
"Your computer has no hard drive. You can't download them and move them somewhere else. You can't change services. You have nowhere to go. That's a lot of power to give one company, isn't it?"
Stay connected
Illustration by Rose Wong
Get the latest updates from
MIT Technology Review
Discover special offers, top stories, upcoming events, and more.