Six Businesses Apple Just Wiped Out
Apple has a long history of taking the best ideas from its competitors and developer community and turning them into features in its core products – here are the latest, from Apple's developer conference
The announcements that came out of Steve Jobs's keynote at the Apple World Wide Developer Conference today were many and varied. But never can I recall a keynote in which so many copies of existing features and services were announced.
In no particular order, here are the software products, web services and entire businesses that Apple clearly intends to wipe out with its new, integrated Mac OS X Lion and iOS 5 features: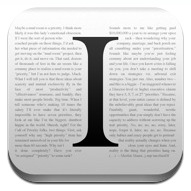 1. Instapaper
Instapaper is a staple of a certain kind of infovore. Developer Marco Arment has brought a Steve Jobs-like design perfectionism to the app-ification of the online readability-enhancing service Readability, which powers Instapaper.
So it should hardly be a surprise that Apple just integrated this entire notion directly into its Safari web browser, in the form of its Sarfari Reading List. As Engadget put it,
One 9to5 Mac reader found out that webpages saved using the tool are synced with iOS devices. This makes using Instapaper on your iPad pretty redundant.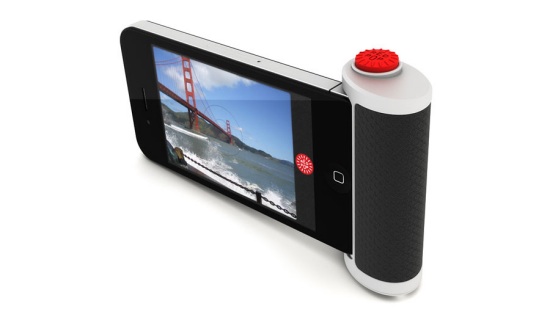 2. Red Pop hardware iPhone camera button
It's too bad – Red Pop was a great idea, and it's already fully funded on Kickstarter. Not only did it add a nice grip to the iPhone, useful now that smartphones are most folks' "real" cameras, but it also included the missing hardware button for snapping pictures with an iPhone.
Apple just announced that with iOS5, the volume up button on the phone becomes a hardware camera shutter button.
3. BlackBerry Messenger and GroupMe
Apple just made a stone-cold copy of BBM, called iMessage. It allows you to send instant messages to any other iOS device, and even do group chats.
GroupMe is an app that brings this functionality to the iPhone and other platforms.
(RIM, in general, appears to be toast, losing most of its market share to Android.)
4. Amazon Cloud Player and Google Music
Jobs more or less attacked both Amazon Cloud Player and Google Music directly. Not only is iTunes going to the cloud, as many predicted, but Apple has a secret weapon: a "Match" feature that will give you access to iTunes copies of all the tracks you've already ripped into your own library.
Jobs argued this makes Apple's cloud music service significantly cheaper than Amazon's or Google's, for comparable amounts of storage.
5. Google Docs and Google Chromebook
Apple's new iCloud service backs up your photos, your apps, and your documents, and also syncs them across all your Apple devices. In short, it does everything that's supposed to be so appealing about Google's new Chromebook.
Granted, there are some important differences. With a Chromebook, the OS really is the cloud, so it's possible to pick up where you left off on another device without doing any kind of significant sync. And there are bound to be hiccups in recovering from a crash on an Apple device. What's more, it's not clear that Apple's new iCloud service will reproduce the group document sharing capabilities that make Google Docs uniquely useful, such as real-time simultaneous editing.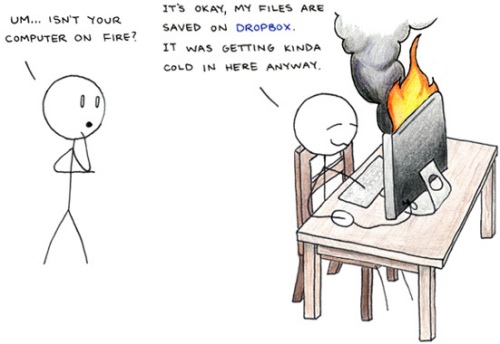 6. Dropbox
Dropbox is one of the nicest ways to sync your music, photos and documents to the cloud. Now Apple's new OSes do all of that for you. We'll see what new uses DropBox finds.
Did I miss any? Leave 'em in the comments!
Follow Mims on Twitter or contact him via email.
Stay connected
Illustration by Rose Wong
Get the latest updates from
MIT Technology Review
Discover special offers, top stories, upcoming events, and more.