Locaccino Shows How How Facebook Places Should Work
Researchers create a privacy-protecting location-based service that already works with Facebook.
In August, Facebook rolled out Facebook Places, its entrant into the rapidly bloating field of services that tell everyone in your (probably more expansive than you realize) network of online friends where you are right now.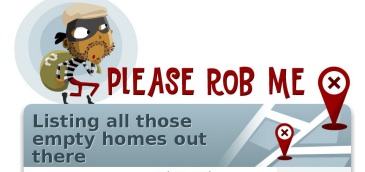 The problems with a service like this are myriad - burglars have already used it to identify when their victims are away from home, and one reporter showed how it could be used to stalk a random woman. And they all begin with a typically lax attitude toward your privacy.
Even if you aren't the sort to whip out your smart phone every time you arrive at whatever drab locales comprise your daily routine ("Cheating at on my diet at Long John Silver's! Hush puppies FML - LOL!1!!"), Facebook Places has two glaring errors in the design of its privacy features.
The first problem with the default settings for Places that it's opt-out, not opt-in, meaning that unless you've switched it off, you are already using it. (That's probably 95% of the people reading this right now, and likely to remain so, as the book Nudge explains.) The second flaw is that even if you don't use Places, your friends could use it to accidentally tip off others to your location - again, with no action on your part.
Fortunately, there are people out there looking out for your privacy in the age of location-aware devices, and they created a service called Locaccino that is everything that Facebook Places, not to mention most other location-based social networks, is not.
As outlined in a recent punchy two-page paper presented at the 2010 conference on Ubiquitous Computing, Locaccino adds location-based features to your existing Facebook network. The differences between Locaccino, which was designed from the ground up to give the user control, and Facebook Places, which was probably sold internally as one more hook for advertisers, could not be more glaring:
Locaccino is by default opt-in. Even after you sign up for it, it won't reveal your location to anyone unless you actually go through a few checkboxes to enable this feature. By asking the user to do so, it assures that it reveals no information that the user hasn't explicitly signed on for (and presumably understood).
Locaccino gives the user fine-grained control over who sees her location: Rather than simply sharing with your Friends, as in the case of Places, you can share your location with only subsets of those friends - say, your family, or your coworkers.
Locaccino allows you to draw, in Google Maps, the area in which your location will be visible to others. This is nothing short of revolutionary - it means you could hide your home address, or make your location visible only when you're near work or nightlife.
Specifying the hours during which your location is visible to a particular group of contacts is possible in Locaccino. Your coworkers already sort of know where you are between 9AM and 5PM – do they really need to know where you are after hours?
Users don't automatically see you on a map as if you're a baddy in some video game heads up display: instead, they must request your location. Depending on what rules you've set up, they might not gain access to this information, and they won't be able to tell whether you've blocked them or your phone is simply not on. This enables another very important feature: the ability to view a list of everyone who has requested your location.
Reading through the features of Locaccino, it occurs to me that every time Facebook, FourSquare, Gowalla or any similar service fails to prioritize transparency and control in the design of their software, they're leaving money on the table. How many users are simply not using location-based features because of all the unknowns about how this information will be used – and mis-used – by others? Every time users are robbed of a sense of control, they grow more jaded about the potential of services like these to change how humans interact.
Even though Locaccino was an academic exercise, there are startups rising to meet the same need it so elegantly addressed: Face2Face, for example, allows you to find out who's nearby without either of you having to reveal your exact location.
If it's true that until now, people have connected on the Internet primarily because it makes distance irrelevant, then putting geography back into the equation is going to be tougher than the location-aware utopians realize.
Follow Mims on Twitter or contact him via email.
Stay connected
Illustration by Rose Wong
Get the latest updates from
MIT Technology Review
Discover special offers, top stories, upcoming events, and more.