Amazon Silk is the First Step in Giving Mobiles Unlimited Computing Power
Researchers already have working prototypes of one potential end-game for Amazon's cloud-turbocharged new tablet: offloading nearly all of a mobile's processing to the cloud.
What's missing from the story of Amazon's new cloud-turbocharged Silk browser, presently available only on its Fire tablet but probably coming to other devices, is the larger context of this technology. What would happen, for example, if Amazon used its massive cloud computing infrastructure not merely to pre-process the user's browsing experience, but also to offload much of the processing powering of the rest of a device's apps and OS?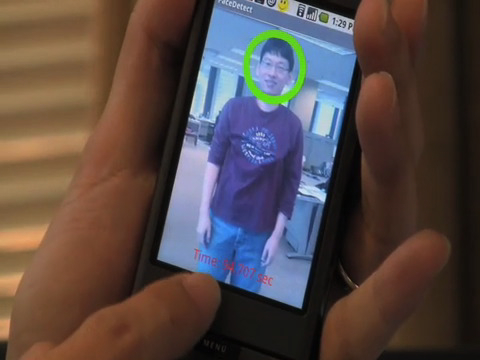 Researchers at Intel already have an answer. In May, 2009, I reported on CloneCloud, an effort to bring the entirety of a mobile device's OS into the cloud.
The problem with mobile phones, says Allan Knies, associate director of Intel Research at Berkeley, is that everyone wants them to perform like a regular computer, despite their relatively paltry hardware. Byung-Gon Chun, a research scientist at Intel Research Berkeley, thinks that he might have the solution to that problem: create a supercharged clone of your smart phone that lives in "the cloud" and let it do all the computational heavy lifting that your phone is too wimpy to handle.
Cloning your mobile device in the cloud opens up wild possibilities that go well beyond simply speeding up your access to the web.
1. CloneCloud has the capability to calculate whether it's faster and more power-efficient to run a process on a phone or to run it in the cloud and transmit the results to the phone.
This means that the processor offloading capabilities of CloneCloud could be entirely dynamic: Depending on the speed of your connection and even the amount of battery power you have left, CloneCloud might decide to run a process on the phone that it might normally run in the cloud, or vice versa.
2. Cloud clones of our mobile devices get around security nightmares that are only just arriving on our mobile devices.
Now that our phones really are computers, they have many of the same vulnerabilities. CloneCloud uniquely enables an extremely thorough process of application security known as "taint checking." I say 'uniquely' because taint checking is too processor intensive for a mobile device, but can easily be run in the much more powerful cloud.
3. Device cloning in the cloud has the potential to allow a mobile to tap into a virtually unlimited quantity of computing power, as long as you're on a sufficiently fast connection.
As the online game streaming service OnLive has demonstrated, it's possible to move something as bandwidth-intensive as a videogame entirely into the cloud. We can already do this, in a way, with services like LogMeIn, which allows full access to a desktop computer.
All this virtualization implies an entirely new pricing model for mobile devices, one reminiscent of the tiered pricing of data plans and online storage solutions like DropBox. Imagine that the power of your mobile device were dependent not on its internals, but on the quantity of cloud computing power you are renting when you sign a service plan for it.
Google, with its ChromeBooks, is the company most transparently moving in this direction. Given how CloneCloud works, I can't help but wonder if the Web is the wrong stack in which to attempt this.
Stay connected
Illustration by Rose Wong
Get the latest updates from
MIT Technology Review
Discover special offers, top stories, upcoming events, and more.