We Know the Google NexusOne Can Survive a Hard Vacuum Because Someone Shot It into Space
A consortium of students and NASA is sending phones into low earth orbit because they're as good or better than conventional nanosatellites
I don't know why they don't just write this right on the box: "Can survive an absolute vacuum!" Owing to its superior processing capabilities and small size, the Google NexusOne (as well as the original HTC Android) are under continuous testing as the brains of small, "cube" satellites.
It's all part of an educational effort spearheaded by the Mavericks Civilian Space Foundation, which has found that "a stock Android HTC phone can work just fine as a low-cost satellite (it has a better processor than many satellites, and decent multi-axis sensors and GPS.)"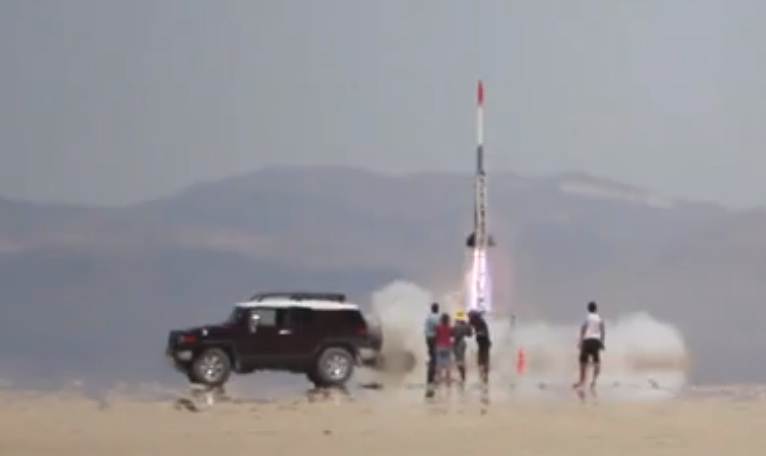 The second image at the top of this post (of the cubesat) is from a launch via balloon, which took the satellite to 100,000 feet. The rest of the pictures, captured from this video, are from a launch that used a small conventional rocket.
Unfortunately, the two phones used in this launch did not survive – despite the rocket's parachute, its internals turned into a crumple zone upon impact. Next step: using a more rugged phone.
Stay connected
Illustration by Rose Wong
Get the latest updates from
MIT Technology Review
Discover special offers, top stories, upcoming events, and more.