Lessons Interface Designers Can Learn from Teledildonics
Third-wave human-computer interaction, where users engage with machines on an emotional and even physical level, saw little expression in the marketplace until a bunch of geeks jumped ship for the sex-toy industry.
What do a bioinformatician who worked on the human genome project and then did design work for Nike, a couple who worked in semiconductors at Nortel, and engineers from Ericsson, Apple and NASA all have in common?
All are designing latest-generation, digitally enabled sex toys.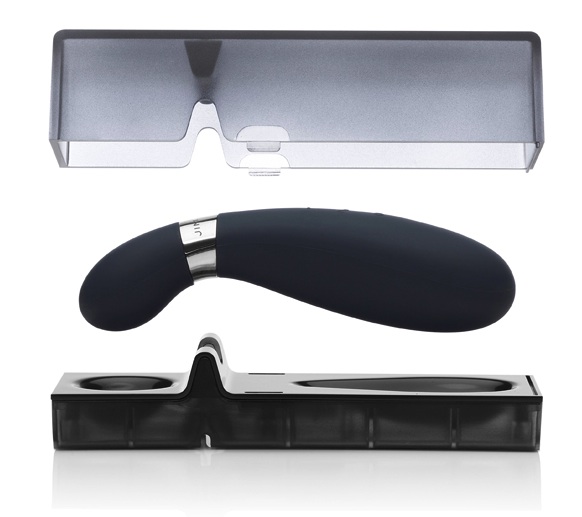 Built from alloys and medical-grade plastics, equipped with Li-ion batteries and remote connections to computers, MP3 players and the Internet, these devices resemble alien artifacts from a future in which the Internet of Things has pervaded even our most intimate moments. They are totems from a world post-sex singularity.
Constructed through an entirely user-focused process of iterative experimentation, they are also significantly better designed than 99 percent of the human-computer interfaces on the market. They are some of the only existing successful examples of so-called "third-wave human-computer interaction," which takes human interaction with machines into the realm of "experience, emotion, and embodiment."
Or, in other words: if designers want to know why people love their iPads, they'd do well to understand why they are no less fiercely devoted to Nomi Tang's Better than Chocolate, which has a "tangible user interface to control vibration patterns and intensity," or Je Joue's SaSi, which has a "user-programmable vibration design interface."
All of the designers interviewed by the Bardzells used the sorts of tools you'd expect any high-end industrial designer to use—3-D prototyping, extensive user testing—but once they'd gotten beyond merely making something functional, they made the same leap that creators of all iconic devices do: They figured out how to tweak their product in order to sell an idea, for which their product is merely an embodiment.
The founder of Jimmyjane:
Jimmyjane … is not a vibrator company, but rather a concept about extending sexiness throughout the day, about this notion that fundamentally we never feel better than when we feel sexy. So, why not have that and access that consistently throughout the day in all sorts of different ways? One way certainly is actual physical sexual contact with the body and with another, but also obviously there all sorts of other phases of sexuality that permeate our lives. It extends to how we dress, it extends to all sorts of other sort of rituals that are fundamental to our lives.
Stay connected
Illustration by Rose Wong
Get the latest updates from
MIT Technology Review
Discover special offers, top stories, upcoming events, and more.